A little about me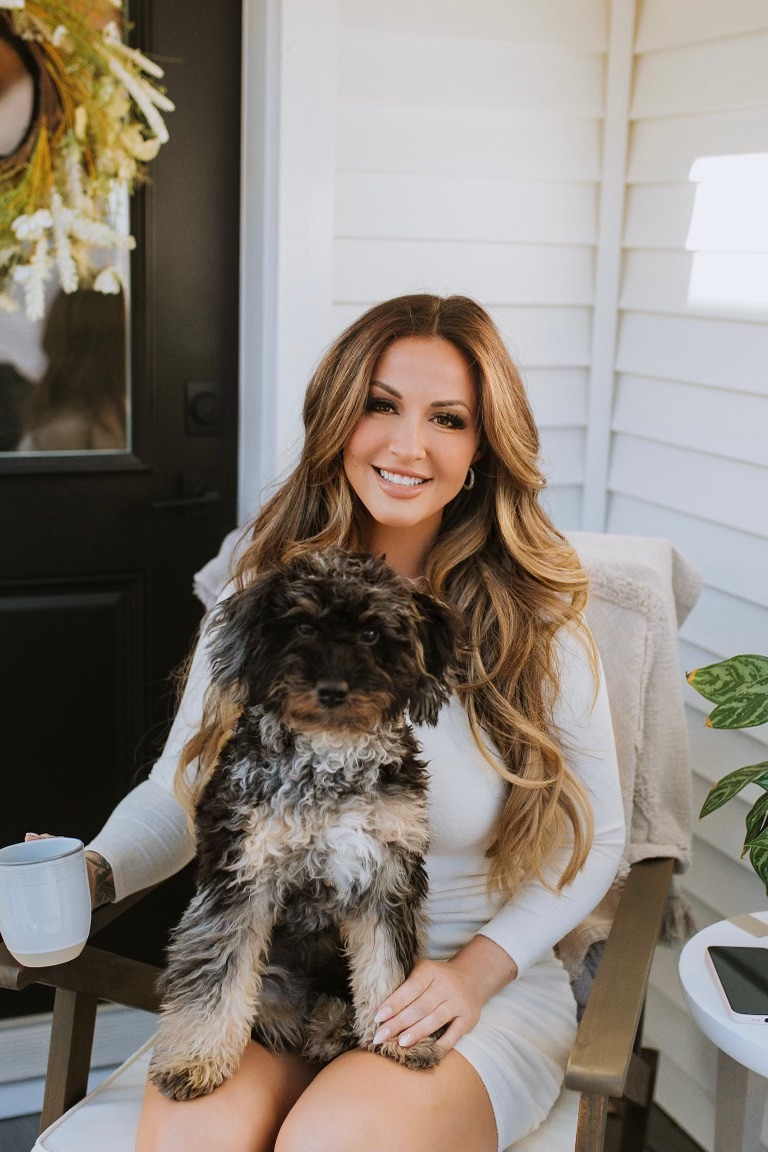 When it comes to fulfilling clients' real estate goals, Bailey Pate is driven by delivering only the best service possible. Renowned for her superior knowledge, strategic mindset, keen attention to detail, and ability to turn ideas into action, Bailey is a professional who relishes the opportunity to assist people on the road towards success when buying or selling Maine properties.
Bailey was raised in southern Maine and has lived here for over 20 years. Her strong work ethic combined with her professional business and negotiating skills has earned Bailey continuous ranking as a top agent of Keller Williams in Maine and the New England region, as well as the #2 Maine Real Estate Agent on Social Media by Property Spark.
After 9 years of working in leadership for her family's local business in Scarborough, Bailey began her career as an entrepreneur in the business world. She owned and operated a natural residential cleaning business, ultimately sparking her love for real estate. Bailey's upbringing in an entrepreneurial family, combined with her experience in establishing and running a start-up business helped her develop a strong business acumen, which has played a key role in her career as a real estate professional.
Since entering the Real Estate industry in early 2017, Bailey has been consistently one of the top producing agents in the area. Her extensive knowledge of the community and her dedication to the real estate profession allow Bailey to provide superior service with prompt on-going communication and unparalleled follow through. One of the many factors that give Bailey an edge over her competitors is her passion and ability to connect with people. She really enjoys meeting and working with new people and getting to know them. Most of the clients she works with become her friends – a testament to just how much she enjoys doing her job.

For Bailey, nothing is more satisfying than listening closely to clients, working to achieve all of their goals, and celebrating with them over dinner and a nice glass of wine at the end of the day. If you want to work with the top real estate agents in Maine, get in touch with Bailey Pate of Keller Williams Realty at 207-229-5449 (text friendly) or send an email to [email protected] - she looks forward to connecting!
Want to learn more about Bailey? Tune in to her guest appearance on the Party's Over Podcast and hear more about how she got into real estate, what a day in the life is like, home buying and selling tips & more! Click here
My clients are awesome
"If we were able to give higher than 5 stars there is no one more deserving than Bailey. We have been
…
Read More
searching for almost 4 years, had multiple offers fall through and went through multiple realtors. You could say we were on the verge of walking away from our dream of home ownership. We have bailey an almost unrealistic goal of getting us in our dream home in 2 months. Her guidance support and drive got us our dream home. Not only did she over deliver, she got us the house were always dreamed of in the town we've always wanted within our budget after some heavy negotiations and we closed 3 weeks after our offer. Today was our closing day. She has changed our lives given our family a place to grow in and created such a wonderful experience. There will be no other real estate agent for us other than Bailey Pate. I would and have recommended her to anyone who even says the word home. With all of our not so great real estate issues in the past, Bailey made our situation both a priority and so easy."
Read Less
"Bailey is absolutely the best! She worked around the clock with us to try and find our dream home. B
…
Read More
ecause of her, we were able to find the home we wanted. Even after our first bank denied us just 10 days before our closing date, Bailey was able to get us into contact with another bank that was able to approve us and we only had to extend a few days! She always answered our calls or called us back right away. She was extremely knowledgeable and was great at the negotiations. If I ever buy another house she will be my agent for sure, and if anyone is looking t buy she is definitely the person you want on your side!"
Read Less