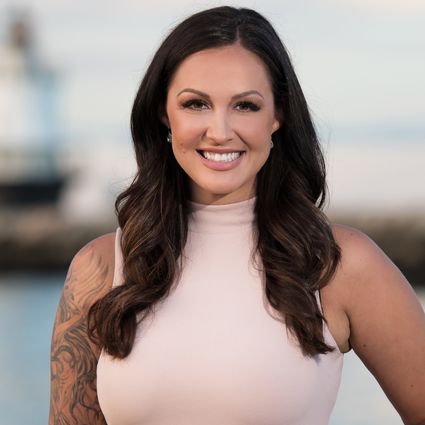 Bailey Pate
Associate Broker
Chat with me live!
A little about me
...And why I love what I do!
Hey there! Thank you for visiting my website. I'm excited to share a little about myself, and hopefully have the opportunity to meet you.
I grew up in Saco, Maine and attended Thornton Academy graduating with a Baccalaureate Award in Sales and Marketing. Throughout my high school years I worked for my family's local coffee shop in Scarborough, Tim Hortons. I quickly developed my "go-getter" personality and had the craving to open a business of my own.
In 2014 I opened an all-natural residential cleaning business, Naturally Clean Portland. My fellow crew and I were hired around the Portland area with great success. One of my cleaning clients was a Realtor. The Realtor would hire my company to clean homes to get them ready for the real estate market.
The Realtor told me I should get into the real estate business and join Keller Williams Realty. At the time, I thought he was crazy! Let's just say, he was an excellent salesperson and the next thing I knew - I had my real estate license. I joined Keller Williams Realty in 2017 and have been here ever since! In my first year of real estate (2017) I sold 12 properties, $2.8M in volume. In 2018 I had 34 transactions, $7.4M in volume. 2019 has been my best year yet with 52 transactions and $13.9M in volume. I have received numerous awards at KW Maine over the past few years including:
2020 - #2 Top Individual Agent Closed Units (July)
2020 - #3 Listings Taken & #4 Contracts Written of Individual Agents in NEW ENGLAD REGION
2020 - #1 Top Individual Agent Closed Units (June)
2019

– Ranked Top 50 Maine Real Estate Agents on Social Media by PropertySpark
2019

– Top 3% of all agents at KW Maine in Units Sold

2019

– Double Gold Award at KW Maine
2019

– #1 Top Individual at KW Maine in August (units)
2018 – Silver Award at KW Maine
2018 – Spirit Award at KW Maine
My clients are awesome
and here is what they are saying
Loading...