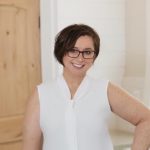 Paula Pate
Executive Assistant
A little about me
Working to assist our agents to help you sell or buy your next home is what I do. Our agents are working hard to get you that deal! I'm here to assist them and set up your appointments and answer questions when they are otherwise engaged. Our teamwork is amazing and you will find that our focus is on YOU!
My background has mostly been in the hospitality business. Working in all aspects of restaurants from serving patrons to managing full service restaurants to being an owner of multiple restaurants. You learn quickly that teamwork is the way to go. Like the hospitality industry, our team works best when we work together to help our clients.
My last restaurant adventure was a family owned franchise in Scarborough. Here, my entire family including my husband and three daughters worked together. It was an amazing opportunity that I would never change. We taught our daughters that hard work, persistence, knowledge, attention to detail, kindness, patience and yes, teamwork will get you far.
I am so very proud to join my daughter, Bailey and her team and to help you with your real estate transaction.